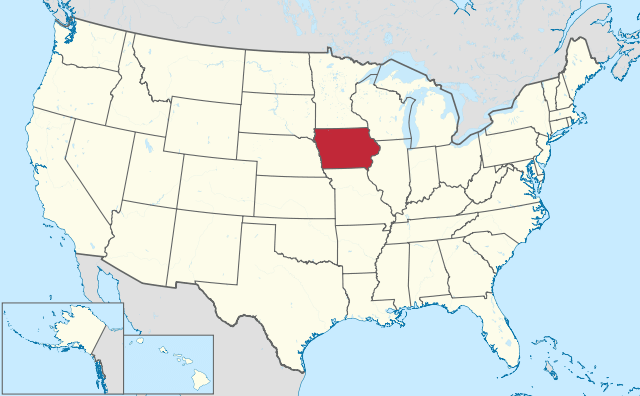 Are you planning to own a used car in Iowa? This is a brilliant idea since having a car is a must here and you might not have enough money to purchase new vehicle. But what one mustn't forget is that not all used vehicles sellers would reveal full history of vehicles they sell. They tend to hide a lot of facts aiming to sell at a premium. And they always succeed if buyers cannot reveal the information they try to hide with an unbiased tool.
If buyers want to know everything about what happened to a car before, they have 2 options. The first one is requesting records from miscellaneous agencies while the second one is using a simple tool based on this site. This tool is called the VIN check Iowa, and it is able to give you a precise report containing all the records about this vehicle. All checks one makes on this site are free and unlimited. But the first thing buyers should do before requesting their VIN check is finding their vehicle identification number in car's interior.
To locate VIN code on a particular car, go to a driver's side door. It's usually printed on stickers that are attached to doors on many models. Another place where you can find this number is dashboard under the windshield. You can find it on driver's side as well. It is possible that you will not find this number, but if you are searching for any vehicle manufactured after the 1980s, VIN is definitely there. It contains 17 digits, each of them explaining the details about this auto:
Date of its manufacturing;
Country of production, plant code, and individual production number;
Name of manufacturer and the car's model.
If you want to know everything about past life of any vehicle that is registered in Iowa, you're at the right place. To get the report with records about the vehicle's history, you will need a VIN check Iowa. Find its number on a car that you like and paste it into a corresponding field on this site. Wait a moment and get the full report where you will discover a considerable amount of valuable information.
Iowa VIN History
The online service uses different databases to compile a single report with full information about the car's history. Iowa VIN number check provides a readable report so that you can view it right after the check or later. VIN number check for Iowa vehicles will provide you with the following information:
Specs of the vehicle such as type of its engine, fuel, and transmission;
Safety equipment including number of airbags and active belts;
Information about any kinds of registered damages of this vehicle;
Information about registered repairs;
Past title changes;
Other useful information about any registered cases.
Information you get in this report is presented in a readable format. You can view it right after finishing VIN check or later when you have time for it. Using online VIN check is allowed by laws of Iowa, and it doesn't infringe on the rights of other people. Anyway, one finds out the information about a car, not about its owner.
Verifying seller's information is a good way to protect yourself from any kind of fraud or documents counterfeit with respect to any car you want to own. And if you already know its VIN number, don't hesitate to type it in the necessary field of this VIN checker and get an instant report on your car right now.
Cedar Rapids
Davenport
Des Moines