Determining who owns a vehicle or all the previous owners can be difficult when the current owner is not available for a quick meetup. A VIN owner lookup service can help you get the information you need.
What is VIN Owner Lookup?
VIN owner lookup is a service that provides detailed information about the registered vehicle, its owner, and other related records. The service utilizes advanced search technology to access public and private databases that compile valuable information about the vehicle and its owners.
So, get ready to dive deeper into your car's origin with our amazing service. Uncover features, details, and overall quality that can't be revealed by talking to the dealer or performing a quick mechanical inspection.
Why is Lookup Important?
Every car's VIN number is inseparable from the vehicle's owner, and DMV keeps these data, that's why it's hard but possible to find this person by VIN. Yet, there are some obstacles: confidential information about car owners is controlled by the Driver's Privacy Protection Act in order to stop illegal purposes. You should provide the DMV only a considerable reason of requesting such data. Only government agencies like police or courts have an inherent right to do a VIN check owner search without limitations.
Besides, VIN check owner lookup is essential in such cases as:
You're sick and tired of a non-familiar car, which is regularly parking near your house;
Someone is waylaying you, but you don't know who;
You receive threats from a stranger who owns a car;
You cannot stop someone's constant parking on your territory;
An accident happened, but the driver who's guilty ran away;
The mentioned above situations are solvable, but only if you consult the police.
How to Find the VIN
Every vehicle on the road has a unique identifier - its Vehicle Identification Number or VIN. This distinct serial number helps ensure that each car is one-of-a-kind and can be easily traced back to its original owner should any issues arise. Knowing your car's VIN is easy. Check for the following places:
Inside the Vehicle
If you have access to the vehicle during the inspection, you can check in the following places (Remember: it will be a 17-digit code placed on a sticker that is either black, silver, or white):
On the driver's or passenger's side dashboard at the edges of the windshield: To find it, stand outside the vehicle. Look at the corners where the dashboard meets the windshield. In left-hand drive countries, the sticker is mostly on the driver's side.
Under the hood: You can find the sticker in various places under the hood: On the engine block or in front of the radiator support.
Inside the glove compartment.
In the driver's or passenger's side door or door jamb – Check if the VIN is printed on a sticker in that location.
Other Locations
You can find the VIN in documents related to the car:
Vehicle registration documents/vehicle registration card - It will be featured on the front of the title.
Vehicle insurance card/insurance policy - VINs may be incorporated on vehicle insurance cards or policies. You can quickly search through your car insurance e-copy.
Is It Possible to Find the Registered Owner of the Vehicle for Free?
You can research the registered owner of a vehicle from free sources. But it's likely that you won't get an exhaustive picture without utilizing tools like full reports. These services provide accurate and comprehensive details as they source information from multiple places, including government agencies, service companies, auto auctions, manufacturers, state inspection stations, salvage auctions, and dealerships.
FAXVIN incorporates all the leading data sources to paint a more complete picture of the vehicle under consideration.
What does the Report Contain?
Are you wondering what kind of information vehicle reports provide?
Not to worry, they offer a deep look into the origin and condition of a car. Here is a sample of the data that these reports typically contain:
Origin of the car: All pertinent information that provides full visibility into origin, ownership, maintenance, and incidences over the years.
The type of the car: Make, model, body type, model year, and plant location.
Odometer readings: Odometer readings each time the vehicle changed hands.
Total loss records: If the car has ever been declared a total loss by an insurer.
Records of accidents: Any past accidents, including when and where they occurred.
Mileage rollback: Comparing current and past odometer readings will help gauge if the vehicle's odometer has been rolled back or tampered with to falsely reduce the mileage reading.
Recalls and defects: Any recalls or defects that the vehicle may have had.
Structural damages: Damage to the car's chassis or frame that's gauged as quite severe.
Lien and repossession records: If the car has an outstanding lien from a creditor, or any records of past repossessions.
Hail, flood, and fire damage: This helps spot a flood-damaged car as water damage may be difficult to detect.
Theft and recovery records: Stolen cars will have their titles "branded" by insurance companies after a theft, which may reduce their value.
Personal, police, or taxi use: Cars taken out of service by a police department or taxi company may have reduced value compared to vehicles used for personal use.
Inspection, service, and registration: Details of where the car was inspected and duly registered, and if it was subsequently serviced correctly.
Other vital car specifications: Details on other vital specifications such as engine size, body type, transmission, and extra features.
Are There Any Alternatives?
Are there any alternatives to performing a vehicle owner lookup by VIN online?
Well, if you need to find the registered owner of a car, one great option is visiting your state's Department of Motor Vehicles.
Providing them with the vehicle identification number (VIN) will bring up all relevant data - just note that some personal information may be withheld in compliance with the privacy requirements of The Driver's Privacy Protection Act and state laws.
You may get some vehicle data from the DMV. But it will not be as comprehensive as what you can get from paid services that pool data from many sources.
Instead of making the visit in person, you can utilize the local DMV's website to access this same info anytime and anywhere; simply enter the VIN along with the make and model year.
Free Lookup vs. Paid?
When trying to find the registered owner of a vehicle based on its VIN, there are two main options available: free or paid VIN owner lookup.
With a free lookup, you can often get basic information about the vehicle. More often than not, you can't find information about the registered owner's name, address, and contact information. Free information may not always be accurate or up-to-date.
A paid VIN owner lookup will generally provide more comprehensive information, such as the vehicle title details and lien information.
What Vehicles Can Be Checked?
Basically, you can perform a check for any vehicle with a unique identifier that allows information to be collected and accurately attributed.
Vehicles that have VIN numbers that you can check include:
Motorcycles;
Commercial trucks;
ATVs;
Buses.
"Who owns cars" searches can be used to check these vehicles in all 50 states of the United States.
Who Owned the Car?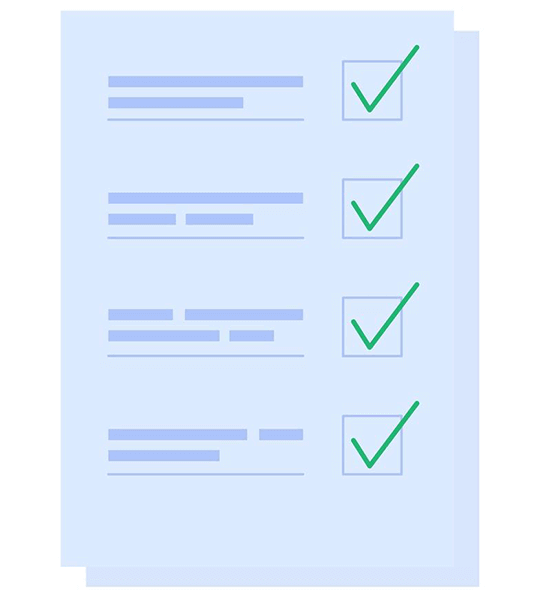 Vehicles can have a wide range of owners. The vehicle may have belonged to an individual owner who used it as a family car and to commute to work.
A business may have obtained the car for company use. It's possible the car was even owned by a government department or the police.
Assessing who owned the car is important to determine how the car must have been used as if its previous use will impact its longevity or performance. For instance, the biggest con of buying a used police car is that it could have been disposed of when it was no longer economical to maintain. The parts may be expensive or the car will be overworked.
Even if the car looks good or has low mileage, don't merely rely on the words of the seller. Knowing how it may have been previously used can tell a lot about why they are selling it.
Previous Owners of Vehicles
Who owns cars searches can help you verify the number of owners a vehicle has had. It can give you insight into how well the car was maintained and if there have been any significant problems with it in the past. For instance, even if the names of owners have not been disclosed, you can check how long the previous owners had owned the car. If the change of hands happened too quickly, it may be indicative that the previous registered owners were in a hurry to get rid of the vehicle.
Examples of VIN Owner Lookup
JN8AS5MT0AW02**66 – 1 owner. Registered states: CA, TX ...
3FA6P0HD8ER11**46 – 3 owners. Registered states: NY, WA ...
1FTNE14W19DA7**94 – 2 owners. Registered states: FL, GA ...
How to Find Owner Information with Our Service
Finding your car's ownership data just got easier with our VIN checker tool! In four easy steps, we'll provide all of the essential info about any vehicle that's on your radar. So, don't wait – give it a try today and see how quick and simple getting to know a new ride can be.
Navigate to our instant VIN search section located at the top of this page.
Enter your desired vehicle's number.
Hit "Check VIN".
Get an extensive readout that includes not only damages, accidents, and mileage rollbacks but also repossession & lien records, as well as any other possible defects or problems within minutes.
It doesn't get any better than that - so don't miss out on the opportunity to find out more about your car or next purchase.
Frequently Asked Questions
Is Owner Lookup Legal?
Absolutely yes. Vehicle owner lookup is legally permitted if the service protects personal information and conducts searches fully compliant with all applicable laws and regulations, such as the Driver's Privacy Protection Act.
Does a VIN number show personal information?
Yes, but it depends on who is accessing the information. The information may be limited on lookup services due to privacy limitations.