Carl White
August 16, 2017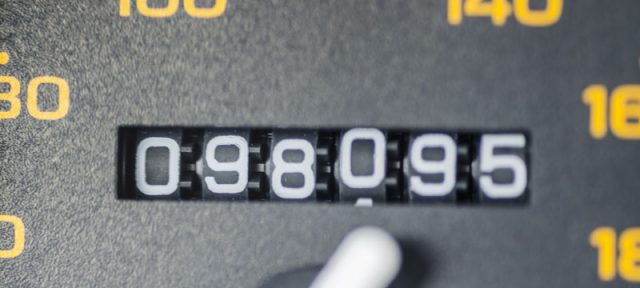 When buying a used car you probably realize that it can't have the same technical condition as a brand new one. However, you may want to make sure you are going to make a good purchase. There are many aspects of a car that you need to taken into consideration: the condition of bodywork, how the engine runs and whether gears are shifted smoothly, interior of a vehicle, its suspension, etc.
Make sure that there are no leaks of oil or brake fluid, the wheels are aligned and the car does not pull to either side of the road. Last but not least, pay attention to the odometer information. This instrument shows the total distance that a car has traveled and is a better indicator of the state of wear than the year when a vehicle was produced.
What is Odometer Fraud?
Although different in type (they can be mechanical, electromechanical and digital), none of the odometers are rollback-proof. While digital odometers are hardest to tamper with, it is possible to change odometer reading with some effort and experience in mechanics. Because mileage rollback is a simple and the only way of car "rejuvenation", unfortunately, odometer rollback fraud is not uncommon.
Some dishonest car owners and dealers tamper with the odometer reading so that potential customers are not taken aback by the true car mileage because high mileage usually signifies of an upcoming major repair and thus bigger investment required from a potential buyer than just the value of the car. Surely, you do not want to find yourself in a situation when you become a victim of such a fraud.
Imagine buying a car and paying thousands of dollars hoping it will last you another 75 000 miles, but they are already there! In such case you take a huge risk, as highly exploited cars might have serious breakdowns of the engine, transmission, turbo or clutch a couple of months after your purchase, even if on the surface everything looks alright.
You might ask, how to check odometer? What to do if the odometer is rolled back? A task to verify car mileage is not an easy one. Odometer fraud is not that apparent and is hard to identify. Here we will mention some of the clues that might be evidence that odometer has been fiddled with.
Check car mileage in relation to its age. On average a car owner in the United States makes 13 to 17 thousand miles annually depending on age and sex. Multiply those figures by the car age and you will receive an estimated amount of miles. If the odometer reading is by far lower than your estimation, you should be on the alert. For instance, if a 10 year-old vehicle shows mileage of 50 000 miles, be careful with your purchase.
Wear of inner parts. Such parts as pedals, steering wheel, seat upholstery and plastic panels usually show traces of use. Just the same, if a car shows low mileage and has a shabby wheel, worn-out seat fabric/leather or scuffed floor, its odometer might have been tampered with. On the other hand, brand new shiny parts in a used car should also get your attention. Could they have been replaced because of being completely worn down? If so, for how long can those items last before they wear out?
Condition of tires. If you buy a car with 15,000 mileage, and the tire tread depth shows a little wear, that means tires could have been replaced recently which normally happens after 18,000 miles.
In case with mechanical odometers digits won't be aligned (in one straight line) after the instrument has been tampered with.
Look for stickers underneath a bonnet. A seller might have overlooked one of the stickers that show mileage at the time when replacement of oil or other parts was made.
Go to see the official car dealer to track official mileage.
All of the above steps might be useful when trying to uncover odometer fraud, however, they might not be effective in establishing it. For example, unusual upholstery wear could be caused by an overweight driver, while odometer reading could be true. Still, it would arise your suspicion.
Someone could have pampered their car, so there are no traces of wear and tear, when in fact the true mileage was so high that the seller decided to roll it back to be able to sell a vehicle. Therefore, we highly recommend conducting proper odometer check by obtaining a full vehicle report.
Vehicle History Report
Vehicle history report is a comprehensive report that allows you to check the background of any used car, including a number of previous owners, modifications made after a vehicle had been bought, theft reports, accidents, recalls and defects as well as odometer data. You can check car history by visiting a website and inserting its VIN number into the search field. It only takes a moment for the history to appear on your computer screen.
Car history check enables you to see whether or not odometer reading is original. You can also find out whether a car has been used by taxi services or the police. If so, its mileage will be considerably higher than of any car used by private owners.
In case odometer reading has been tempered with, you will discover it during your check. Any suspicious discrepancies in odometer data during the last event mentioned in the report and the current reading should be noted by you. For instance, if two years ago a vehicle was sold with mileage of 35,000 miles and now you are looking at the same car that has 37,000 miles, evidently you cannot trust those figures.
VIN history report is completely reliable, as it gathers and analyzes information from a number of reliable sources such as U.S. Motor Vehicle Title System (NMVTIS), car manufacturers, insurance agencies, auto auctions, car dealers, collision repair firms, inspection stations, etc.
By conducting a background check you save yourself money and time. Firstly, you do not have to go and see a car retailer if you find out that the information provided by him is not accurate. You also ensure yourself against a risky purchase that might cause huge unforeseen expenses after you buy a used car.